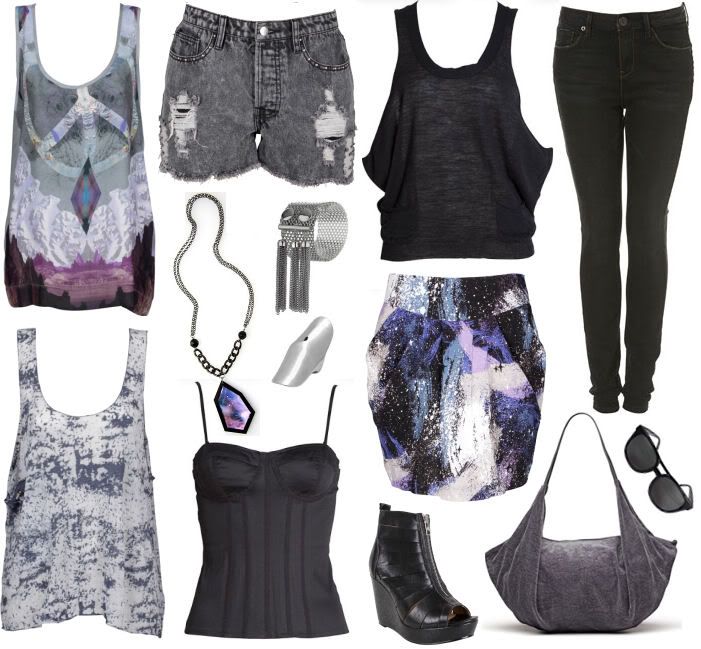 In studying fashion, every day I am faced with the most stylish, creative girls who are an inspiration to go that one step furthur when getting dressed every day. You would think heading to uni at nine in the morning would bring out the comfy sweats, hoodies & sneakers. Wrong. These girls dress to impress using shock factor – pieces that stand out while enhancing personality. I am always on the look out for people who inspire me with their personal style, and I believe in gathering all these images and ideas within my mind. My favourite colours, textures, prints & combinations clash together to form my own personal style.
I have always been fascinated by stars, planets & space. Galaxy prints are factored into the whole digital print look, and this trend is going nowhere – a hit for the new season. In showing you wardrobe staples earlier, digital prints are suited in the combination of adding basics to trend pieces. The colour and effect of these items go perfectly with the black & white tees, shorts and jeans you already own. Grey shades, acid wash and silver are also appropriate additives to this look.
Clothing and Accessories from General Pants Co., Topshop, Sportsgirl, Dotti and Drown Jewellery.