Okay .. I have a HEAP of cool stuff to show you, but I guess I should take this day by day. I thought I'd start out with what's the latest in magazines at the moment. I have my favourites; Girlfriend, Dolly, Cosmo and Cleo. On the occasion I purchase Shop Til You Drop, Vogue, and sometimes I throw in a Dance Train or Dance Australia (I'm a dancer by the way).
What makes me pick up a magazine and buy it? The fact that it's new. I seriously buy these magazines EVERY month. You could say I'm obsessed, addicted, can't get enough .. I really can't. Magazines constantly fill me in on what's hot, what's new and
what I should have right now. So now I can bring it all to you.
Three of this month's mags I would like to feature are Dolly, Cleo and Cosmo. The April issues.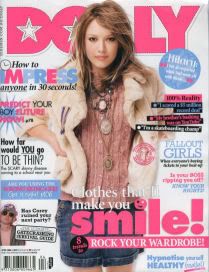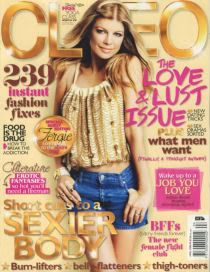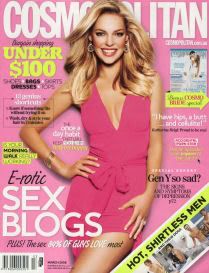 During the summer holidays, I purchased a white scarf from Supre. It was around … $12? Little did I know these scarfs would be such a big thing. Both Cleo and Cosmo have a page each featuring several scarfs. Inspired by the Olsen twins who constantly make use of the accessory, and also Gemma Ward who wore a statement scarf with one outfit and BAM, it's now the popular thing.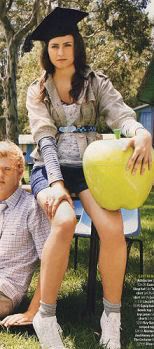 Winter is coming closer and the trends emerging are really cute with a different touch to the original winter cover ups we wear. This season, the check print has come in and a little winter suprise, floral! So cute, and really brightens up an outfit on dull winter days.
This month, Cosmo found some cute little outfits for the changing season, and guess where all the pieces came from … Big W! Who would have guessed! They really are stepping up in the fashion department. I can't get enough of the check shorts, only $20, I'm off to buy some next week. Opaque tights allow shorts, skirts, dresses and summer shoes to be worn throughout the winter season, so I'm thinking of buying a pair of those as well.
See the outfit to the left? Dolly mag . .. she's wearing a check jacket, with a floral Mink Pink tee underneath. Looks perfect.
So there's a few little things I've discovered in magazines this month. They really are worth the buy. A monthly dose of fashion, beauty, tips and tricks, exercises, book, music and movie reviews … what more could you want?