Looking at GF mag this month –>
A few awesome things have been popping up. For instance.. scarves. Who cares what you're wearing, throw a scarf around your neck and nobody will care! They really complete an outfit.
A page in GF mag (left) shows Ashley, Kirsten and Rachel all wearing a plain tee, jeans, and a scarf. So plain, yet it looks so good!
I think the best ones you can find are at Cotton On (all different colours for around $10) but you can also find some nice ones at Groove Accessories.
Ankle boots are cute. I got mine at Big W for around $30? Can't remember … they were cheap though, but they're really nice. No point buying super expensive things when you can get just as good for wayyy cheaper. These can be worn with tights, skirt, or even have your skinnies tucked into them.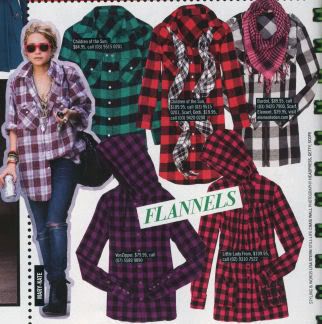 Flannels are everywhere. Worth investing in a top of some sort to wear with your jeans. Just layer up underneath when it gets colder, throw a vest on over the top, put a scarf around your neck (yet again) and voila! All done =)
There are so many colours to choose from. Don't just think the old farmer navy blue flannel. You will find reds, purples and greys all mixed with black. Looks good.

Accessorize
Here's what's new in accessories right now (or what I'm loving).
Diva:
Collections; French Kiss, Bohemian Rhapsody, Penny Lane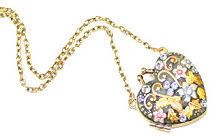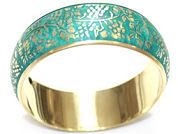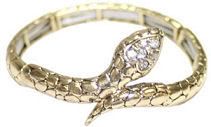 Groove