On the way through Spring to Summer I think, hmmm… what do I need to buy? I seem to have this great big whopping problem with buying completely random peices of clothing, none which fit together or even look any good on me. What's with that? Well I've made a pact to change. For good. So I've been doing my research. The great thing about the internet these days is you don't have to get off your bum to go trying on every wrong clothing item until you find the right one. You can go online and pick out the select few bits that have potential to be something good. Here are some essentials I've found.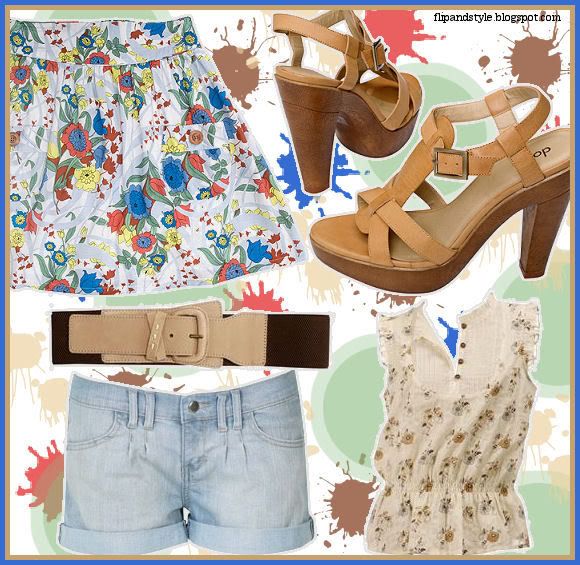 Here we have a high waisted 50's style skirt in a summery graphic print from Dotti. If you need a break from the Gladiator Sandals the perfect replacement is a chunky platform heel in tan or black. Waisted belts are still in fashion adding a bit of class and shape to an outfit. 70's denim is in at the moment with a pair of light-washed denim shorts from Cotton On. Floral prints are a definate summer must-have with the Sportsgirl blouse not only in the wanted print but also in the neutral shades that are quite popular at the moment.
A new range of jewellery is coming out at Diva on September 8th called "Fiesta".